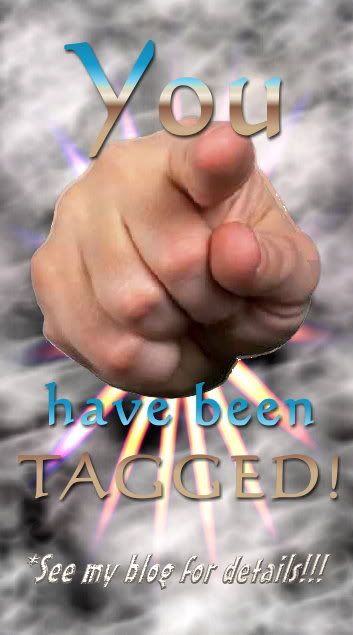 I've been tagged by
FLIFLA
( I just love how that name sound, Flifla, Flafli, Floflo lol )
If you've been tagged you have to add one more favorite thing to the end of the list:
Favorite colour: Blue & Brown
Favorite perfume(guys): Hugo Boss
Favorite perfume (girls): Romance-Ralf Lauren
Favorite pj brand: Any brand that's comfortable
Favourite clothes brand in genaral: I don't know if I really have a favourite brand but I love Express & Zara
Favourite person in the entire world: My mother
Favourite country : I don't have one, I have so many to discover
Favorite car: Cooper, Beetles, I love small cars
Favorite sport: Sleeping :)
Favorite sport player : Venus Williams
Favorite spot in America: A random park few blocks away from where I used to live
Favorite animal: I'm scared of animals
Favorite movie: The notebook
Favorite singer: Zain Bhikha
Favorite day in the week: Friday looking forward to the weekend
Favorite time of the day: Evening
Favorite holiday season: Summer
Favorite number: Why would anyone have a favorite number for? I mean seriously, do people walk around saying btw my favorite number is 3? lol
Favorite food: I'm omnivore
Favorite chocolate: Dark Chocolate
Favorite cartoon: Shrek
Favorite blogger: Hijabee, lol
Favorite Flavor Ice Cream: Coconut
Favorite Mobile Brand: I don't care about my cell phone, really that's the only thing I don't update unless it's broken
Fave name: Mohamed
Favorite hobby: Shopping
Favorite room in my house: Closet, lol
And I add:
Favorite Fruit: Kiwi

Ok, so why is it that some Favourite in this tag are spelled with a U and some with just an O. Can someone enlighten us with the correct spelling peleaz ?
I tag
Mina
,
Ms.Unique
Hajar
Jasmina
Empress Anisa